Creative Conditioning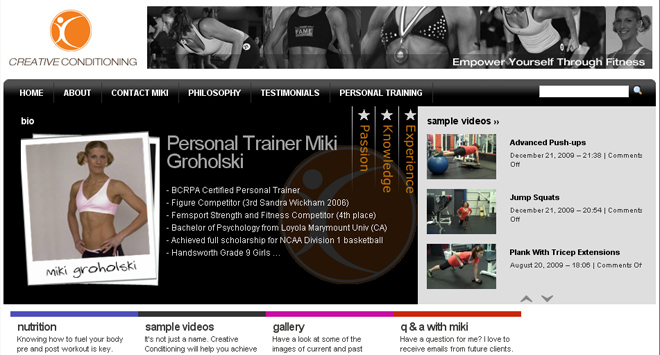 Creative Conditioning is built on a heavily customized wordpress theme and showcases the services of a local personal trainer in Vancouver. We took this site from zero to hero in a very short period of time and the quality, style, and SEO optimized site has garnered this client more business and better search results almost immediately.
With easy login and post functionality this site can now be updated and kept current by the client with no ongoing fees to pay a designer or programmer.
Yaletown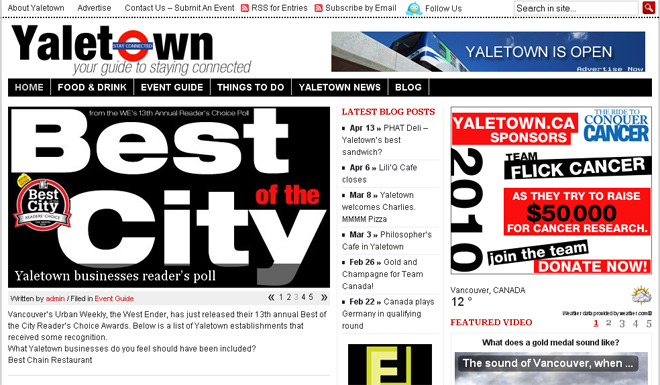 Yaletown.ca is an online newspaper style portal delivering time sensitive information to the trendy area of Yaletown. This is another example of a wordpress theme delivering incredible functionality and ease of use for the client.
This site has been enabled to allow approved contributors to login and submit articles thereby increasing the speed in which content can be delivered to its audience and as a result scoring very high with Google's emphasis on localization.
The Yaletown.ca project included full site development and social media implementation.
web address: yaletown.ca
SGM Consulting For Health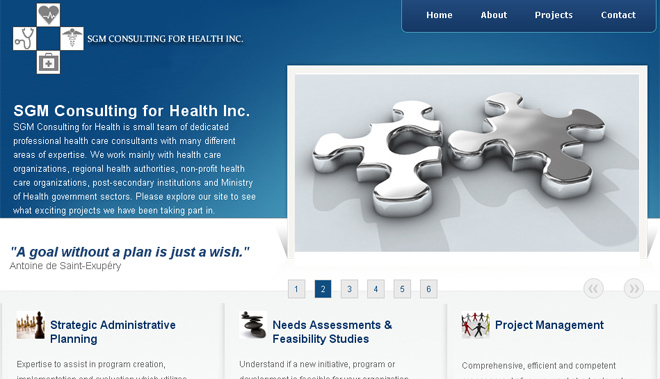 The Consulting for Health project is a great example of a very professional and corporate looking site for a consultant in the health field. With easy to navigate and pertinent information front and center this website showcases past and current projects to prospective clients.
web address: consultingforhealth.ca
Flick Cancer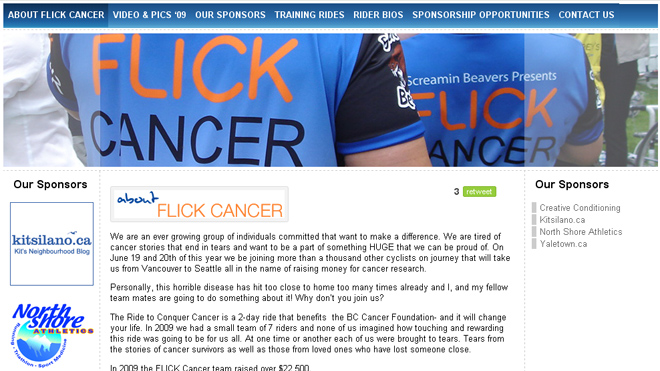 Flick Cancer is a team of dedicated cyclists that are raising $50,000 to fight cancer. This client wanted a quick and simple website created that could assist in their fundraising and marketing efforts. Now in their 2nd year of partaking in the BC Ride to Conquer Cancer they looked to us to help create an identity for their team which includes: website, social media set-up, and jersey design.
A great cause for sure!
web address: flickcancer.ca